CITY OF LLOYDMINSTER SUPPORTS
Attached is a link to various Lloydminster supports.  If you feel the need for additional support, please feel free to access any of these supports.
2019 Final Exam Schedule and Permission Form
Our Eco9 program is a go for the 2019-20 school year!
Applications for Eco9 will be accepted starting April 1 and ending April 18. Please click on the image below to download the application form!


E.S. LAIRD SABRE CLOTHING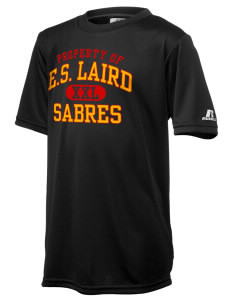 We have a new way of ordering E.S. Laird School Clothing.  Please go to the following website to view clothing and place an order:

http://eslairdmiddleschool.entripyshops.com/

Orders can be placed anytime and will be delivered directly to your home.  Please view the website for many different styles and colours of clothing.  You can even customize your clothing order!!
TTFM Survey- Parents please click on link to fill out survey
Westridge Buick Test Drive!! We reached our goal of $10,000
A HUGE Thank You to our Sabre Families, Westridge Buick, and ALL of Lloydminster! Not only Did we Reach our goal of $10,000 but we set a new record! 695 test drives!! We now hold the record for all of North America!!!
This is #MyLPSD
Check out this video and school profiles book to learn more about LPSD's 10 schools and the programming we offer!
 This is #MyLPSD