District Notice
Classes suspended indefinitely
The Government of Saskatchewan has suspended classes indefinitely, effective March 20, due to the ongoing COVID-19 pandemic. - LPSD LEARNING RESOURCES FOR PARENTS AND CAREGIVERS (found on LPSD website in the quick links or on each school website in the menu)
CITY OF LLOYDMINSTER SUPPORTS
Attached is a link to various Lloydminster supports.  If you feel the need for additional support, please feel free to access any of these supports.
Uploading Yearbook Photos
With the halt on being physically in school, we are being creative in how to retrieve photos from the school year for our Yearbook. We kindly ask all our families to share their photos with us so we can fill up our Yearbook. Follow the link below in the graphic to get started.
2020-2021 School Calendar
E.S. LAIRD SABRE CLOTHING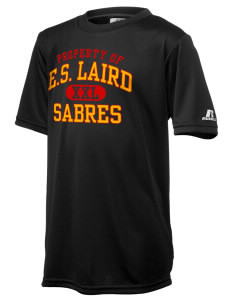 We order our E.S. Laird School Clothing online with the convenience of paying online and have it arrive at your door.  Please go to the following website to view clothing and place an order:

http://eslairdmiddleschool.entripyshops.com/

Orders can be placed anytime and will be delivered directly to your home.  Please view the website for many different styles and colours of clothing.  You can even customize your clothing order!! When we have promotions, we will post them on our Facebook page so go "like" it to be in the know.
Division News